Topeka
Gage Park
Gage Park is where memories are made. The 160-acre park is home to a 2-mile paved loop trail, Helen Hocker Theater, the Kansas Children's Discovery Center, the Topeka Zoo and Conservation Center as well as a war memorial.
Mini train - Follow a mile-long scenic course on a train with an accessible car through the heart of the park, as the engineer enlightens you on the history of Gage Park and the many attractions available in the park.
Reinisch Rose Garden and Doran Rock Garden - Established in 1930, the Reinisch Rose Garden Finnefeatures 180 varieties of roses totaling more than 4,500 roses bushes. The garden has received Better Homes and Gardens Magazine's "More Beautiful America" recognition and the Historic Topeka Inc. Preservation Award. Paved paths that run through the garden so all visitors can enjoy it.
Accessible Baseball Field – This is a hard-surface field, much like a tennis court, with an official wheelchair softball diamond. The dugout gates are built wide for sports wheelchairs.
 Phone: 785-251-2600
Address: 635 SW Gage Blvd | Topeka, KS 66606
Website: Gage Park
The Green Machine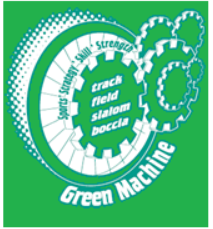 Description: The Green Machine features the Paralympic sport of Boccia. Boccia is a throwing sport of strategy and accuracy. If an athlete cannot throw or kick the ball, a ramp is used to propel the ball onto court. The sport is played seated, indoors, with adapted leather balls. Boccia is designed for persons with quadriplegia, but can be enjoyed recreationally by all 'bodies'. In 2021 we are focusing on recruitment of females. Do you like to compete? Do you want to learn from some of the best coaches in our country? The Green Machine is connected with Cerebral Palsy of Topeka and Shawnee County Parks and Recreation. Our present Team Members' ages range from 10-72. Come be a part of The Green Machine.
Contact Person: Cathy and Bill Drobny
Email: cathy.drobny@gmail.com
Phone: 785-817-7085
Address: 2337 SW Ashworth Pl. | Topeka, KS 66614
Green Machine Facebook 
Shawnee County Trails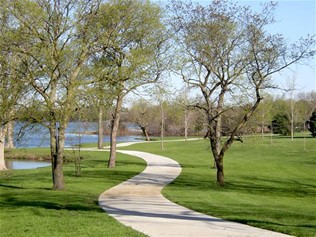 Shawnee County Parks and Recreation has more than 60 miles of trails that offer a leisurely stroll with side ventures into beautiful gardens, or a panoramic view of the county. There are 30 miles of paved trails and nearly 28 miles of natural surfaces trails running through forested, prairie and open natural areas.
Please visit the website for more information about the trails and their descriptions.
Website: Shawnee County
Topeka Zoo and Conservation Center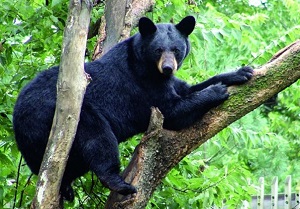 The Topeka Zoo, located in Gage Park, is home to nearly 400 animals worldwide. Exhibits include:
The Hill's Black Bear Woods.
Tropical Rain Forest.
Discovering Apes.
Lions Pride.
Children's Petting Zoo.
One of the first indoor tropical rain forests in the United States.
The zoo is accessible to wheelchair uses throughout the park via paved walkways along with directional signs. It also offers a variety of nature programs to visitors with all abilities upon request. Accessible restrooms and picnic tables are also offered throughout the site. There is accessible parking near features that make it easy to enjoy everything that the Topeka Zoo offers.
Phone: 785-368-9140
Address: 635 SW Gage Blvd. | Topeka, KS 66606
Website: Topeka Zoo and Conservation Center
Kay McFarland Japanese Garden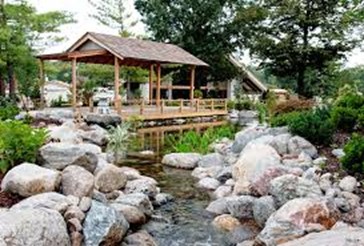 Kansas Supreme Court Chief Justice Kay McFarland's dream was to leave a legacy gift of a world class Japanese garden in the capitol city of the state she served.  Kay's garden is a destination filled with serenity and breath-taking views. Throughout out the garden there are paved pathways so that vistiors can enjoy all that the garden has to offer. Vistiors can also enjoy educational programs that will accommodate the needs of person with disabilities with advance notice – please call for information. There are accessible restrooms and parking near the entrance.
Phone: 785-368-9140
Address: 635 SW Gage Blvd. | Topeka, KS 66606
Website: Kay McFarland Japanese Garden