Wichita
Botanica, The Wichita Gardens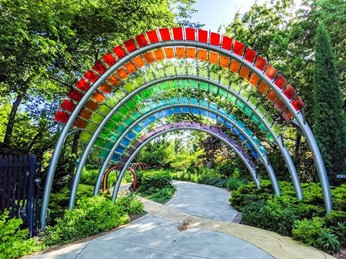 Botanica, The Wichita Gardens is open to everyone and provides opportunities designed to accommodate people with limited mobility, such as wheelchair users. Botanica features accessible parking, accessible sidewalks throughout the garden, wheelchairs available to check out, accessible restrooms, a "sensory" wall of herbs to smell, and a wheelchair-accessible chariot on the new Khicha Family Carousel.
Contact Person: Kyle Christensen 
Email: kchristensen@botanica.org
Address: 701 Amidon St | Wichita, KS 67203
Website: Wichita Botanical Gardens
Laughing Feet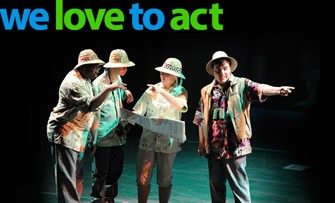 In 2010, Laughing Feet Performers was created to make sure that performance opportunities continued for special needs performers long after they graduated from high school. Laughing Feet´s inaugural production, No Small Feat, was performed in March of 2011 at Century II's Mary Jane Teall Theatre, and it became an official non-profit in July of 2012.
Their program aims to inspire relationships between individuals with special needs and their typical peers through musical and artistic expression as well as give performance opportunities.
Phone: 316-351-8637
Website: Laughing Feet
Wheelchair Sports, Inc. (WSI)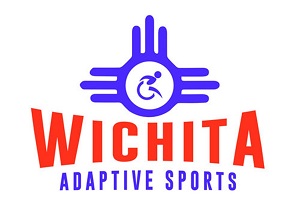 Wheelchair Sports, Inc. (WSI) is a non-profit corporation dedicated to the promotion of adaptive sports and recreation in south-central Kansas, and works toward four goals:
Provide, promote, and encourage and engage in sports, physical fitness and recreational activities designed for individuals with physical disabilities;
Provide an atmosphere of support and learning for individuals interested in expanding their current levels of activity;
Increase awareness and interest in adaptive sports;
Promote the social health and well-being of individuals with physical disabilities. 
Current activities include adaptive cycling, tennis, basketball, boccia, wheelchair hockey, and bowling. The board of Wheelchair Sports, Inc. includes several members who use wheelchairs, and all board members are enthusiastic about sharing their love of adaptive sports with others. For example, WSI organizes clinics and events for handcyclers, and has several handcycles for members to try out, whether their interest is racing, recreation, or just fitness. This is a great benefit since it's not possible to just go out and rent a handcycle anywhere, and members are interested in providing basic instruction so that a novice's first experience will be a good one.
WSI coordinates yearly events such as A Day at the Lake for water sports, and equipment exhibitions. Also, additional sports activities such as snow skiing and horseback riding may be organized.  Membership is open to people with and without disabilities. So if you're interested in adaptive sports and fun in a supportive atmosphere in the south central Kansas area, check out WSI!
Phone: 316-200-7643
Address: 3033 W. 2nd St. North | Wichita, KS, 67203
Website: Wheelchair Sports Incorporated
Greater Wichita YMCA
All YMCA facilities are ADA-compliant, we have specialized weight machines and pools that are wheelchair accessible as well as our indoor tracks and several cardio equipment pieces.
Contact Person: Mim McKenzie
Email: mim@ymcawichita.org
Phone: 316-776-8802
Address: 402 N. Market | Witchita, KS 67202
Website: Wichita YMCA
Great Plains Nature Center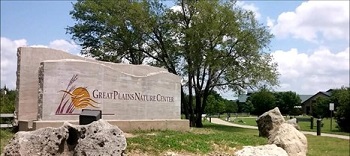 At the Great Plains Nature Center (GPNC), Chisholm Creek Park is one of the largest parks in Wichita. Its habitats represent most of the major habitat types in the Great Plains. Managed by Wichita Parks & Recreation as a Wichita Wild Habitat Area to optimize the diversity and quality of the habitat, it complements the educational mission of the GPNC. In its 282 acres have 2 1/2 miles of paved trails that cross native and restored prairies, wetlands, ponds, and woodlands. There are two accessible restrooms within the park and one in the nature center. The nature center provides educational programs and archery classes that can be modified to the visitor's needs upon request. An accessible picnic table and parking are located near the front of the nature center.
*Please note that there is a hill and some cracks on the trail that may pose difficulties for manual wheelchair users
Phone: 316-683-5499
Address: 6232 East 29th Street | Wichita, KS  67220
Website: Great Plains Nature Center