Hutchinson
Cosmosphere
The Cosmosphere International Science Education Center & Space Museum is a Smithsonian-affiliated museum. Its collection includes the largest combined collection of U.S. and Russian space artifacts in the world – and it's home to internationally acclaimed educational programs and camp experiences. The Cosmosphere also features the Carey Digital Dome Theater offering documentary showings daily; a state-of-the-art Justice Planetarium and Dr. Goddard's Lab – where visitors can experience live science demonstrations. The Cosmosphere is completely accessible throughout the building, with elevators, lifts and restrooms on all levels and accessible parking near the front. There is also a virtual tour of the cosmosphere at the website of the Cosmosphere International Science Education Center and Space Museum. 
Phone: 800-397-0330
Address: 1100 N Plum St | Hutchinson, KS 67501
 
Dillon Nature Center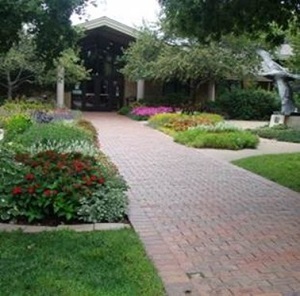 Enjoy the great outdoors by taking in all that Dillon Nature Center has to offer, both indoors and outdoors throughout the 100 acres of this urban sanctuary located in northeast Hutchinson. Their Upper Pond Hard-Surface Trail has about 0.3 miles of concrete pathways at least five feet in width. The trail circles the pond, goes through beautiful garden areas, and connects to the Visitor Center. The Visitor Center offers indoor interactive exhibits and displays. Dillons Nature Center also has an accessible fishing pier and a nature playscape with easy access and accommodating elements that were created to be accessible for all children. There are both inside and outside accessible restrooms.
*Please note that even though the trail is rated as accessible, some slopes may be challenging for some users; however, many persons with mobility limitations use it. 
Phone: 620-663-7411
Address: 3002 E. 30th Avenue | Hutchinson, KS 67502
Website: Dillon Nature Center