Oral Health
Oral health is important to a person's overall health. The Kansas DHP is working with a network of partners to improve Kansans' knowledge of oral health (the health of your mouth, teeth and gums) and the capacity of the oral health system. We are offering Kansans with disabilities a chance to take part in programs that have been tested and proven effective.
Feeling Good About Your Smile
This 90-minute hands-on workshop is designed to improve oral health for people with intellectual/developmental disabilities and their personal assistants/attendants (PAS).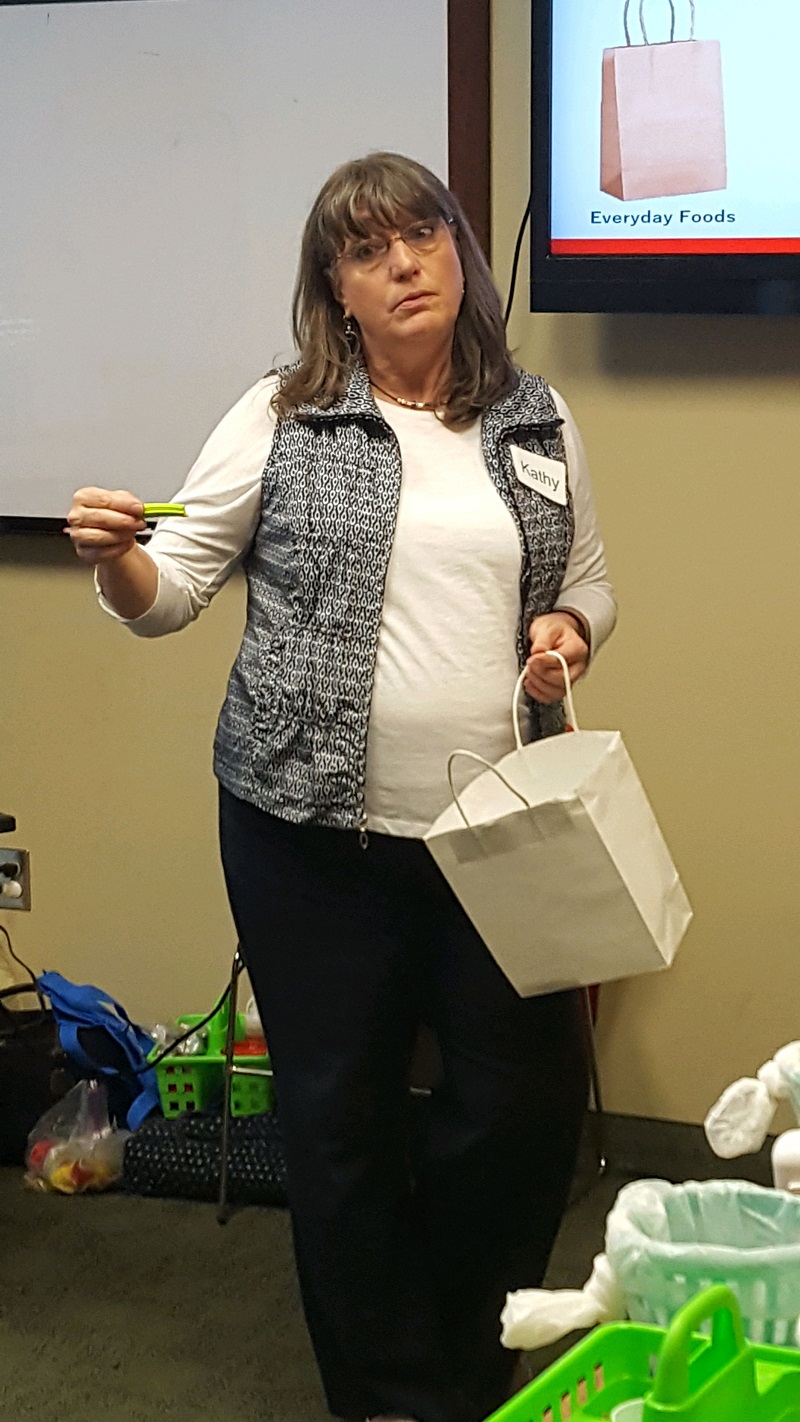 In the workshop, a certified dental hygienist leads fun activities to teach participants about:
cavity-causing bacteria and how to remove them
how to choose tooth-healthy foods and snacks
causes of cavities and the best ways to prevent them
We provided this workshop to a total of 28 people in Olathe and Parsons in May 2017, and will be offering it in other cities around Kansas. In the photo at right, dental hygienist Kathy Hunt discussed healthy foods with the participants.
Oral Health Kansas is a key partner in this work.