Emporia
David Traylor Zoo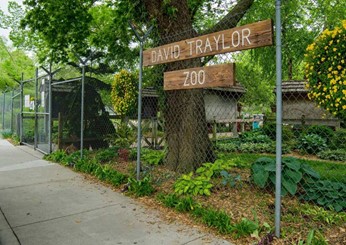 The David Traylor Zoo is one of the smallest accredited zoos in the nation and is free to all to visit. The zoo contains nearly 400 specimens of birds, mammals, and reptiles, representing more than 80 species that are exhibited in natural habitats. The zoo features a paved walk-through area where you can enjoy a mixture of native and endangered species. There is parking at the entrance and, throughout the zoo there are also accessible restrooms. If you require accommodations due to a disability to participate in any event, meeting, or activity, or require an alternative format of oral or written materials, please contact the City of Emporia Community Services Officer/ADA Coordinator at least 48hours prior to time of the need at 620-343-4285. Every attempt will be made to provide a reasonable accommodation.
Contact Person: Jen Wegener
Phone: 620-341-4365
Address: 313 W 4th Avenue | Emporia, KS 66801
Website: David Traylor Zoo
Flint Hills Technical College Disc Golf Course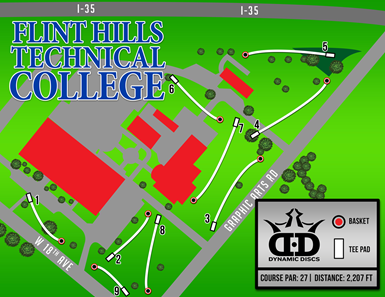 Description: This is the flattest disc golf course in Emporia. Many of the Holes are next to pavement making it easier to navigate by wheelchair users.
Email: AskUs@fhtc.edu
Phone: 620-343-4600
Address: 3301 W 18th Ave. | Emporia, KS